Hey there Beautiful ladies
Just thought I'd share with you my favourites for the month of March seeing as very soon we will be heading on over to April!! April gets me excited, not only are there little fluffy bunnies and cute little duckies everywhere you go but it's also my birthday month!
Yup, I'll be hitting the old 25 very soon, quarter of a century! Thats quite an achievement I'd say...
And for those excited for the giveaway I shall be posting all details about it tomorrow (31st March) and the winner will be announced a week later (7th April) I've been out shopping for the giveaway today and I think I have everything I need (I've actually been collecting things for quite a while hehe) so keep your eyes peeled for that.
Now for the faves, First up is the Boots natural collection apple and lime body spray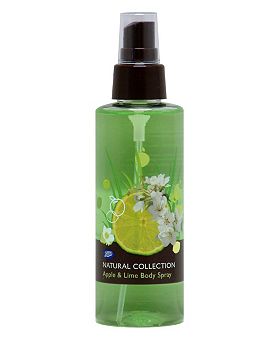 I've been loving spraying this throughout the day especially now the weather's been a bit nicer. It's a guilt free way of re-spraying as you don't waste your expensive perfume but still smell lovely and fruity. This scent reminds me of DKNY Be Delicious (the apple shaped one) It has a very distinct green apple scent but much lighter and fresher, I havent really noticed the Lime much but there is a citrusy hint. Now this is a mist so it doesn't last very long but then I don't think it's supposed to. It's one of things to keep in your bag and spray when you need a freshen up.
I've loved going through my collection of makeup recently and discovering items that I'd put away ages go, like this Clinique Up-lighting Liquid illuminator
I have shade 01- Natural. This leaves a lovely light sheen wherever you choose to apply, I tend to dab a teensie bit on the tops of the old cheeks for a lovely glow. It's quite light a creamy but not thick and gloopy the shimmer is very small, you can only really catch it in the sunlight so no chance of looking like a disco ball here. This is also something I think you can mix in with your foundation for a lovely all over radiance and the darker shade would be a lovely bronzer for the summer.
I've been favouring my cream shadows over my powders a lot lately, I just love the light wash of colour on the lids and the fact you don't need to faff about with brushes, it's simple easy effective carefree makeup which I LOVE!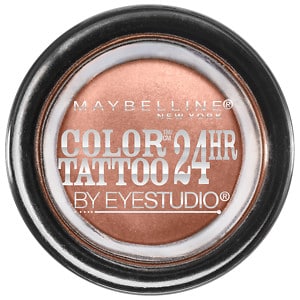 Recently I've been using the Maybelline Color Tattoo 24 hr cream shadows in On and On Bronze and of course my beloved Mac Rubenesque Paintpot.
Both are hassle free to use and both have a similar consistency. If I was to compare, Rubenesque tends to last just a little bit longer before slight creasing occurs however both have the same solid consistency which warms to the touch and applies creamy and blendible.
For the lips I've been loving my brights! especially my beloved Maybelline colour sensational lippies.
Especially 420 - Coral pop which is my absolute fave at the moment. It's a bright orangey coral with a matte finish which I love. The colour last for ages and then fades nicely to a stain but you do need to top up after 5 or so hours and you definitely need a balm beforehand or it'll sit in the lines.
I also recently bought this gorgeous S ring from topshop and I've been loving it! One problem is I have teeny tiny fingers and although I got a size small it still falls off, anyone got any DIY ideas to make this stay put because I loves it so much, If your names begins with S you'll know just how exciting it is to find 'S' jewellery in stock, it normally sells out first bt I saw this and had to have it and at £5 it was a steal I think, I also wanted a J to complete the name but they didn't have any :(
I think I'll keep it short and sweet and leave it at that but don't forget t stop by tomorrow for all details for my up and coming giveaway and a quick look at the prizes you could win.
What are your faves for this month? and how do I keep my darn ring from falling off (even falls off my thumb) :(
Thanks for checking in, thanks to all my gorgeous followers and thank you all for your lovely comments, even if I sometimes forget to reply to them, I do read each and every one of them.
Ciao for now world
xoxox