Hello beautiful World
I thought I would add another addition to my inspired series, the person thats been inspiring me lately is Kiera Knightly. I recently watched one of her older films Bend it Like Beckham and she just has that innocent, girl-next-door look to her that you cant fault.
Her skin always looks youthful and clear and natural, as does the rest of her makeup. Very rarely does she go for a deeper smokier look but even then she gives off that good-girl-gone bad vibe but when she does it just looks right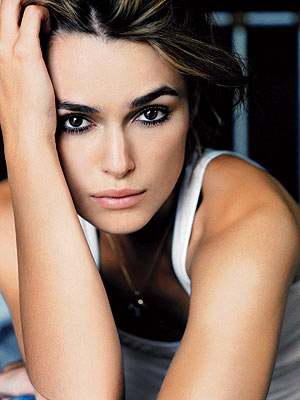 This last picture is my favourite, I'm loving the natural makeup!
Thanks for checking in, please let me know who's look inspires you in the comments section below and if you like my posts dont forget to follow my blog.
ciao for now world!
xoxox